PACAPE is excited to offer a special webinar on March 31 from 1:00 pm – 2:00 pm. This webinar is open to all schools. We will kick the webinar off with a presentation from two of our PACAPE leaders who will share insights on the EANS II process, which begins in April. We will then showcase three exciting vendors who have products to offer that could be incredibly helpful for your schools. These products are great tools for any season, but could be especially useful with the current needs of our schools and students. Each of these products are able to be acquired for your school with EANS money.

Continue reading and check out the linked flyers to learn a little bit about the three vendors you will get a chance to hear from on March 31 (Ray Dass, Bark for Schools, and Germ Solutions USA). We hope you will join us for what will be an incredibly informative webinar. Please share this information with anyone you feel could benefit from this webinar. If you have any questions please reach out to us at pacape@champion.org.
Date: Thursday, March 31
Time: 1:00 pm
Webinar Link: https://acsi.zoom.us/j/98237774919?pwd=KzV6bXBMUVlja0EveHd4cGphK1VTUT09
---
Ray Dass
Engage your students in the most exciting learning experience available with Ray Dass & his award-winning SARA program. Unparalleled in results, Ray and his team of over 100 subject-area experts have helped students make unprecedented gains on nationally standardized exams, even during the pandemic. With engaging, mastery-based instructional programs available to help with K-12 math recovery and acceleration, as well as the nation's best PSAT, SAT, and ACT prep, Ray pairs his gift for engaging students with award-winning software to give students a motivating, exciting, and confidence-building learning experience that is so desperately needed now, more than ever.
Ray Dass Informational Flyer

Nate Rosenberger | Senior Vice President
www.raydass.com
nate@raydass.com
---
Bark for Schools
We know raising kids in the digital age can be a challenge, and that keeping up with social media, new devices, and the latest online trends can be even harder. Bark is an award-winning parental control app that's been featured in The Wall Street Journal, Vogue, Wired, USA Today, and countless other national publications.
Bark gives parents peace of mind when their kids are online. With it, you can:
Monitor texts, emails, and 30+ apps and social media platforms for signs of bullying, online predators, suicidal ideation, sexual content, and more
Receive an alert if a concerning issue is found on your child's device
Block websites and apps
Create custom screen time schedules
Get location alerts when your kid arrives at or leaves frequently visited addresses
Bark for Schools Informational Flyer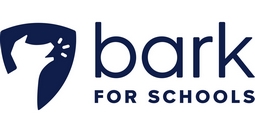 Bill Klasnic | Vice President Bark for Schools
call or text: 724.331.0858 | bill.klasnic@bark.us
www.bark.us/schools



---
Germ Solutions USA
Germ Solutions USA supplies a state of the art technology called Active Pure to hundreds of schools, hospitals, offices, restaurants, and other businesses across America. Active Pure Technology is specifically designed to clean both the air and surfaces within indoor occupied spaces.
This ventilation technology was originally developed by NASA and meets the high priority standards within the EANS funding for upgrading or adding new clean air ventilation systems to classrooms. The technology has been deployed in over 120,000 classrooms since the beginning of 2021 and has consistently proven its ability to control and neutralize contaminants such as viruses (including COVID-19), bacteria, mold, fundi, and VOCs in real-time and has shown to reduce (99.99%) of airborne pathogens within 3 minutes and (99.9999%) surface pathogens within 2 hrs.
Germ Solutions USA Informational Flyer
David Rettig | President
david@germsolutions.com
www.germsolutionsusa.com